Last year's Huawei P20 Pro flagship set a new bar for Huawei in terms of photography capabilities and popularity for the company's new design language. After hitting a stride, the new Huawei P30 Pro takes everything that made the P20 Pro a hit and aims to build on it. The question is whether the new handset does enough to stand out in today's competitive marketplace.
Photography, design, and performance have all been knocked up a notch this year. The new camera boasts much improved low light and zoom capabilities, there's a new Kirin 980 SoC onboard, and that awesome looking Amber Sunrise colour option. But does the P30 Pro do enough to make it a worthwhile yearly upgrade? I think the answer is yes, Just compare the Specification I have listed below.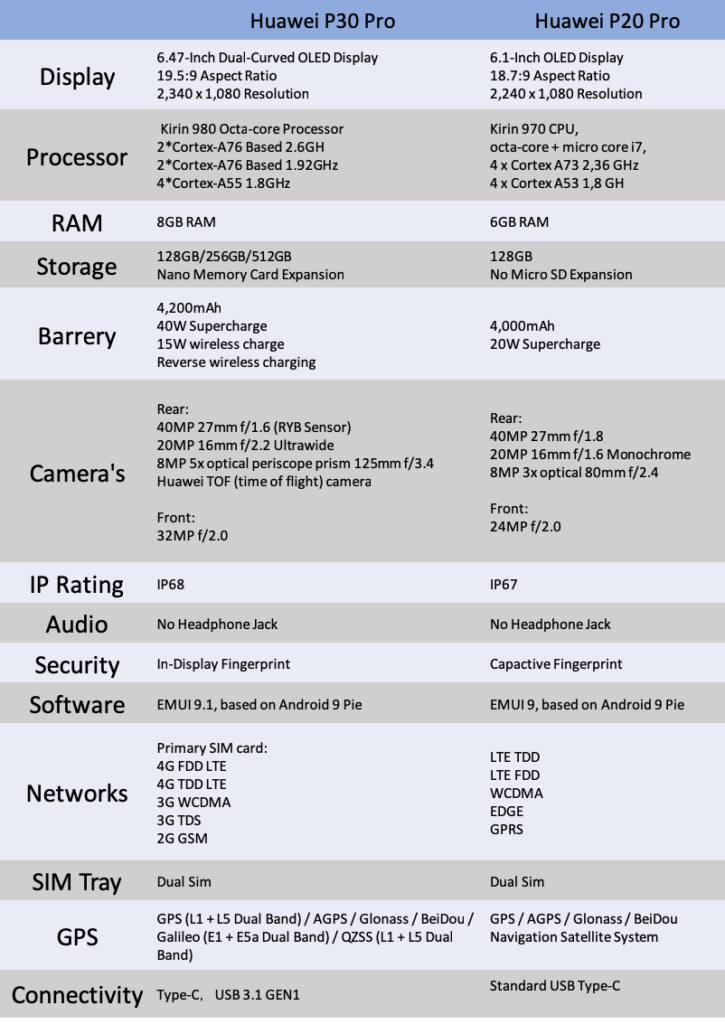 Just from reading the Specification, you can see that the Huawei P30 Pro has more value then the Huawei P20 Pro. And if you are on the fence between the a Huawei and an iPhone. I would say for almost the same price point, would you want a better camera and more functionality?
Alongside all my IT and Tech friends, we know that an iPhone is several years behind Android. So lets be smart hear and get yourself an Android. Maybe a Huawei P30 Pro.
Side note that as many individuals in the United States of American are aware its almost illegal to find a cellular carrier (T-Mobile, Sprint, Verizon, and AT&T) carrying a Huawei Phone. So I urge everyone, to join me on April 6th, (Singapore Time) time to be announced as I conduct an Unboxing of the Huawei P30 Pro at Huawei Customer Service Center at 313@Somerset in Singapore where we will activating it on T-Mobile's One Plus International Plan. This whole event will be lived Streamed on my Facebook Page, Instagram Story and maybe a few other plarforms.